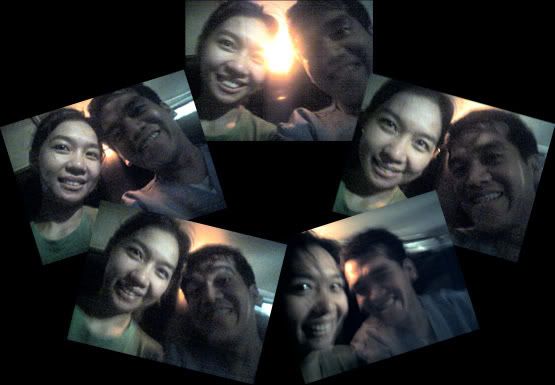 Haha, jan lang naman ito sa SM San Lazaro e! Haha, mini-layas kung baga!
Mahirap pala ang walang digi cam pag lumalayas, lalo na kung sa jeep lang kinuha yung mga shots hahaha!! 3 oras kami sa SM at sa jeep pa napagdiskitahan na magpicturan!!!
So ayun, had dinner while talking about laptop specs. Eto kasing si Sir Gondee, excited na i-accessorize ang new lappy nya! Sa dami nang naisip namin na dapat bilhin, laptop cooling pad pa lang nabili namin! Hahaha... Sir, next time na yung iba, maghome therapy muna tayo!!! Hahaha...
Sir Gondee, next time pag bilhin mo na yung external drive mo, sama mo ulit ako.. Kahit sa Gilmore pa tayo pumunta!!
Please take care of my installer, anjan lahat ng fave games ko.. Enjoy the games.. Cheers to your new lappy!!!